Learn more about the design philosophy of the new Oklahoma State Football uniform.
Watch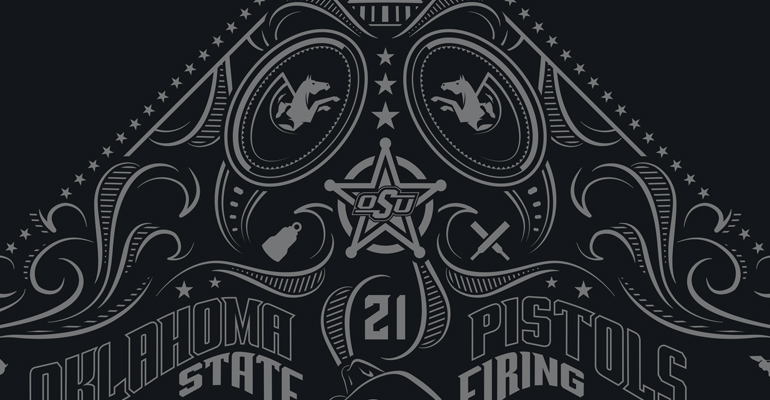 The team at Nike worked closely with Oklahoma State to create highly-customized jerseys that are truly unique to Oklahoma State. Included on the trim of every jersey are homages to Frank Eaton – the original Pistol Pete, the Paddle People, OSU football's retired jersey numbers and more.
Much of the trim art on the neck and sleeves is presented using a custom paisley print inspired by a cowboy's bandana.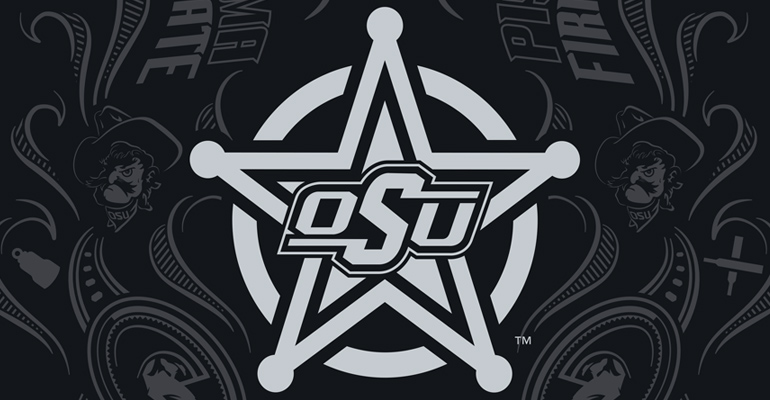 All uniforms include a marshal badge just above the numbers. The badge is a proud reminder of Frank Eaton, the original Pistol Pete, and his service as a U.S. deputy marshal.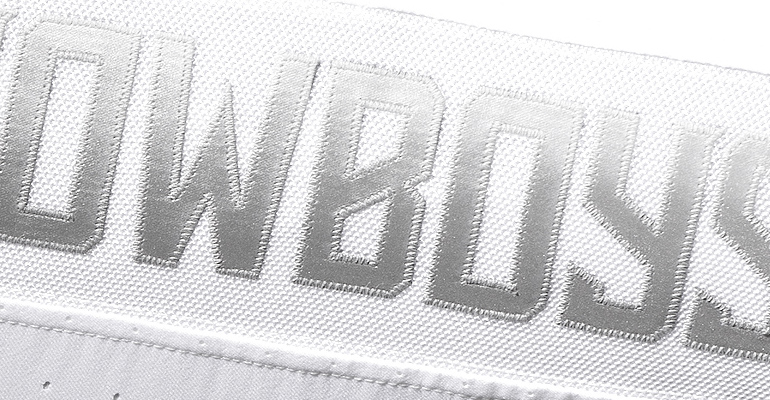 The word "Cowboys" appears on both legs of the pants and is stitched on using a reflective fabric that provides an ultra-modern edge to the uniforms. The same reflective fabric is used behind the numbers on the black jerseys.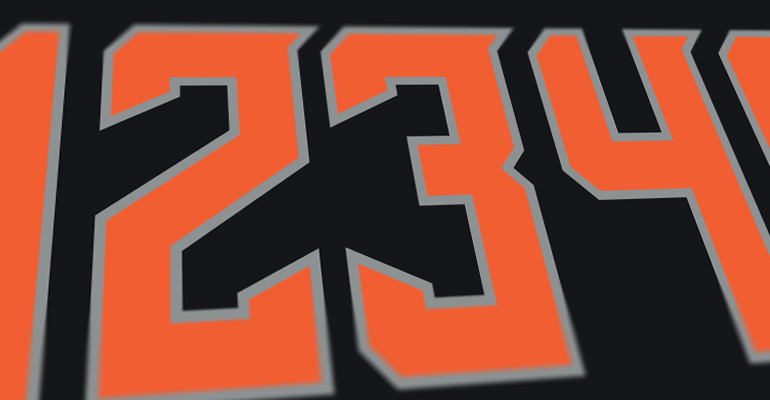 The numbers on the jersey, the word "Cowboys" on the leg and the retired jersey numbers – 21 for Barry Sanders, 34 for Thurman Thomas, 43 for Terry Miller and 55 for Bob Fenimore – are all presented using a new barbed wire typeface that serves as a reminder of the cowboys who drove their herds across Oklahoma across the great Chisholm Trail.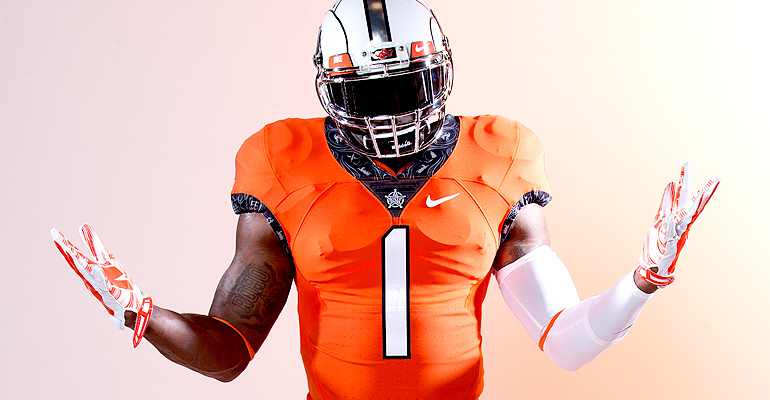 While Oklahoma State's uniforms are evolving, the Cowboys are staying true to their primary colors. OSU's jerseys come in orange, black and white and the pants come in orange, black, white and gray. The orange jerseys feature white numbers outlined in black and the black jerseys have orange numbers with a reflective gray background. New for 2016, the white jerseys have black numbers outlined in orange. All pants are adorned with the Shadow Pete logo and the word "Cowboys" on the side of the leg.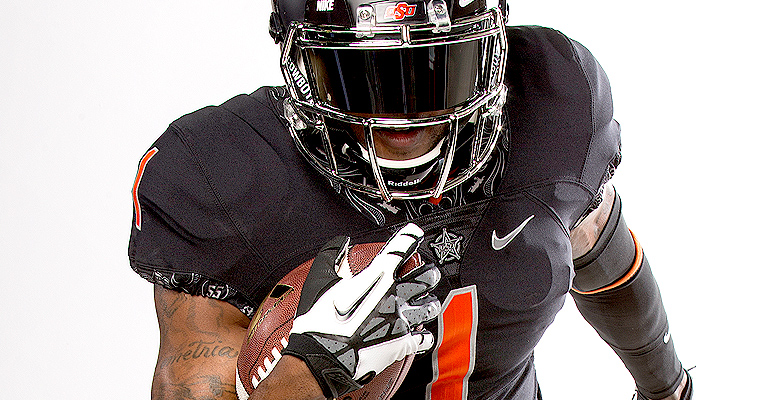 Oklahoma State's uniforms are built using Nike Mach Speed technology, which makes them 25 percent lighter than the uniforms worn by the Cowboys from 2011-15. The uniforms include the latest in lightweight fabric innovation built for maximum speed, ventilation and comfort.
Nike's Mach Speed Football uniform fabric construction features an articulated fit to match the athlete's motion of play. Ultimately this allows the athletes to move with the uniform fabrics, rather than against them.