Built For The Future
The new Oklahoma State football gameday uniform, built with the latest Nike Mach Speed technology, represents the evolution of football.
The new uniform chassis is designed for maximum speed, ventilation and comfort, with a bold look that looks to the future of Cowboy Football while also representing its rich history and gameday tradition.
More Info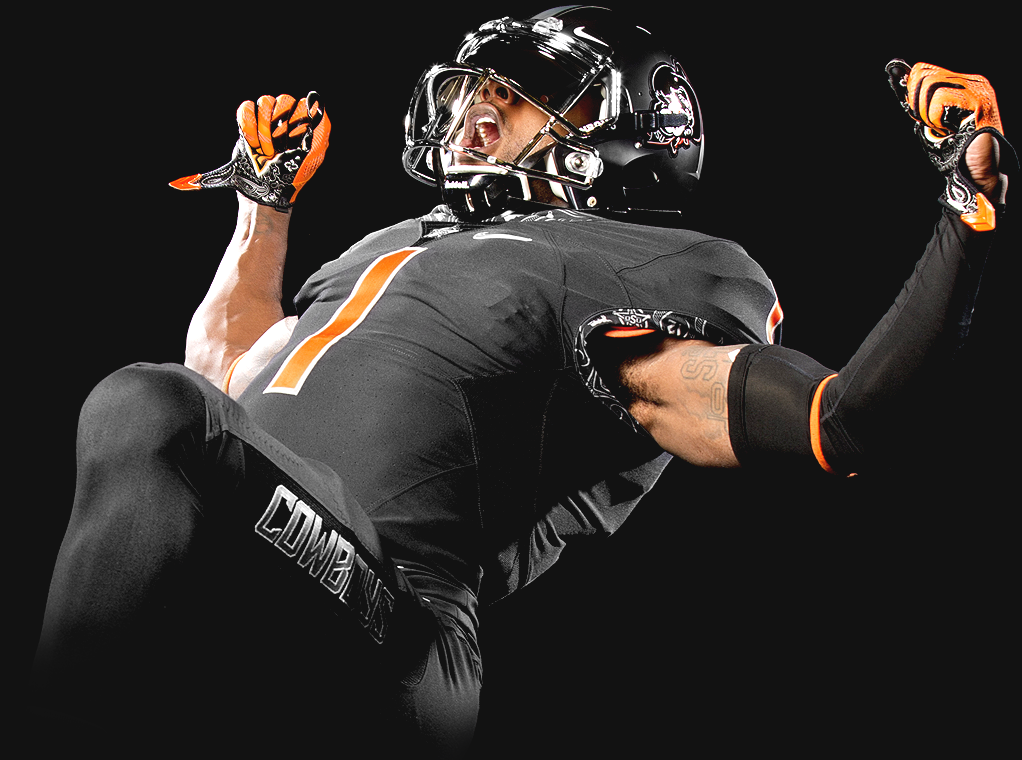 Saddle up with exclusive desktop and mobile wallpaper inspired by the new Cowboy Football gameday uniform.
Inspired Design
Key elements of the new Oklahoma State Football gameday uniform draw inspiration from the history of the state of Oklahoma, OSU mascot Pistol Pete and the Cowboy Football program's tradition.

Barbed Wire Typeface

Marshal Badge Patch

Custom Paisley Print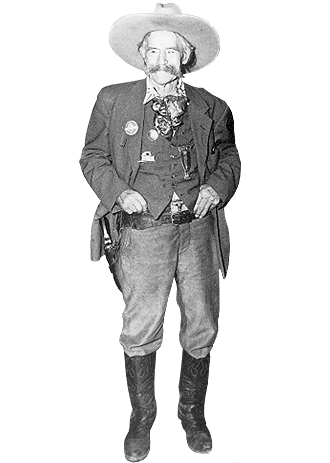 Frank "Pistol Pete" Eaton
Frank Eaton is a local legend. By the age of 15, his speed and accuracy was unmatched by Fort Gibson's top marksmen, earning him the nickname "Pistol Pete." Vowing to deliver vengeance to every single man involved in his father's murder, his unrelenting campaign redefined what it meant to be a Cowboy.
Oklahoma State Football blends utilitarian toughness with innovative speed, serving as a statement of rebellion and non-conformity. The bold use of color and graphics along with purposeful details drive a compelling head-to-toe aesthetic as the Cowboys continue to drive game-day evolution in the Big 12.
Learn More
Get your first look at the new Cowboy Football uniforms in action this fall at Boone Pickens Stadium! Join the Sea of Orange when Oklahoma State hosts Southeastern Louisiana, Central Michigan, Pitt, Texas, Iowa State, West Virginia and Texas Tech.